News
Subscribe to posts

REGISTER HERE FOR THE 13TH US SPIRITIST SYMPOSIUM: 
spiritistsymposium.org
When: Sat May 4, 2019 9:00 am - 6:00 pm
Where: KEAN University, North Avenue Academic Building, 07083.
Address: 1000 Morris Ave, Union, NJ 07083.
A Conference about reincarnation and immortality. A unique, personal growth event combining insights of scientific research on spirituality, profound self-inquiry technique information, as well as a vast array of other spiritual related presentations.
Youth activities: Music, Art, Fun & Friends!
Activities for children and teens will be happening all day long for only $10. 
New for 2019! Baby & Parent Activities - a parent must be present.
Event organized by the United States Spiritist Federation.
See you there!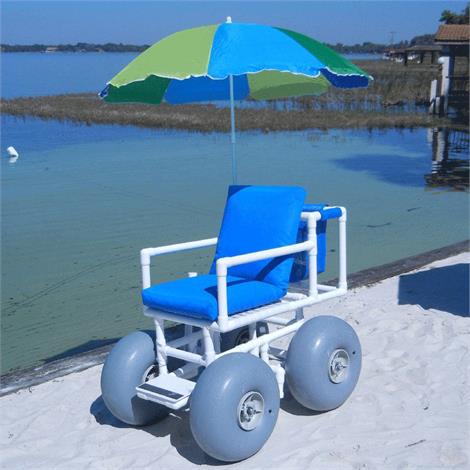 On behalf of the Spiritist Society of North Beach (SSNB) and the Abigail Francisco School of Classical Ballet, we would like to thank you for your contribution towards the beach wheelchair campaign.
We are very pleased to announce the acquisition of the first Beach Wheelchair for the town of North Beach, Maryland.
This wheelchair will make the beach and waterfront more accessible to those who have been unable to fully enjoy it in the past.
The support of individuals like you makes it possible for us to make a difference in our community.
Please keep supporting causes that can make our community a great place to live.
With our hearts full of gratitude, thank you again for your kind support.
Kardec Radio's main purpose is to bring the consoling and universal message of Spiritism to the hearts of all English-speaki
http://www.kardecradio.com/
US Mission Statement
Fraternity without Borders US (FWBUS) is an NGO whose aim is towards solidarity, charity and, as the name of the organization implies, promotes universal fraternity. With its focus on the poorest regions of the world, FWBUS works to establish shelters in places where hunger, misery and helplessness turn the innocent into victims every day.

FWBUS volunteers work on African soil in Mozambique and Madagascar, hosting approximately 12 thousand children, 9 thousand of them orphans. Many of these children have AIDS and have lost their parents to the disease.  The support of these boys and girls, as well as the elderly, is done through the volunteers who dig wells, build homes and provide elementary education.  

Through their work, orphans receive daily food, school supplies, hygiene guidance and organized activities. In addition, there are four annual caravans that are composed of volunteers from different areas of specialization, including doctors, dentists, educators, pedagogues, engineers, psychologists and nurses.
FWBUS relies on donations and sponsorship to fund the work of its volunteers.  While its activities are currently centered in Africa, FWBUS is committed to expanding its reach across the globe where its work can bring comfort and help to those in need. 
HOW TO HELP: https://www.fraternitywithoutbordersus.org/how-to-help
It is a initiative of the Spiritist Centers in Atlanta, GA (USA) and also supported by Spiritists throughout the world.
Spiritist Radio is a non-profit organization with the main purpose of responsibly spread Spiritism.
Please visit our Facebook page.
We welcome everyone to participate on our 
Systematic Study of the Gospel According to Spiritism planned for every meeting (see SSNB Calendar for dates):
After the Gospel we continue our studies based on other Kardec's work:
Thank you for your participation,
SSNB
Dear friends,
We would like to share with you few Spiritist books:
1) The book "
Our Daily Bread", by Francisco Candido Xavier (EDICEI of America) received bronze from 
2015 Illumination Book Awards - CHRISTIAN THOUGHT
Click on the following links for more information:
2) After death by Leon Denis, a Spiritist french book translated into English:
3) Money by Chico Xavier and Emmanuel:
Suggested to those seeking to better understand how to achieve a balanced approach in life. It is possible to exchange currency for food aimed at helping those in poverty. That same exchange can be used to acquire a bottle of medicine which will serve to relieve a patient stretched out on a cot. 
Simple examples of how even money can be used as a tool for divine intervention on Earth.

 
As Emmanuel* said:
"Books represent a blessed rain, fertilizing the soil of the human heart, bringing peace, comfort, and enlightenment, to millions of people. The noble book will clarify the intelligence and illuminate reason, prevailing over the darkness of the world"

* Spiritual Guide of Francisco Candido Xavier
Peace be with you,
SSNB